Welcome to the official website of Tonglu Youshi Medical Equipment Co., Ltd
---
Indications and contraindications of gynecological laparoscopic surgery
---
As a minimally invasive surgical method, laparoscopic surgery has the advantages of less trauma, quick recovery, and short hospital stay. It has become the three basic techniques of gynecological surgery together with open surgery and vaginal surgery.
(1) The best indication
Laparoscopic surgery is usually the preferred surgical method, which can effectively confirm the diagnosis and carry out the corresponding treatment.
1. Acute abdomen: such as ectopic pregnancy, torsion of ovarian cyst pedicle, rupture of ovarian cyst, etc.
2. Accessory masses: such as benign ovarian tumors, mesangial cysts, and accessory inflammatory masses.
3. Endometriosis.
4. Chronic pelvic pain.
5. Infertility.
6. Others: such as foreign bodies in the pelvic and abdominal cavity, uterine perforation, etc.
(2) Selective indications
Laparoscopy is an alternative surgical method.
1. Uterine fibroids: perform uterine fibroids or hysterectomy under laparoscopy.
2. Adenomyosis: Perform adenomyosis lesion resection or hysterectomy under laparoscopy.
3. Early endometrial cancer, early cervical cancer, early borderline ovarian tumor and epithelial ovarian cancer (ovarian cancer), etc.: tumor staging, re-staging surgery and early cervical cancer surgery to preserve fertility under laparoscopy.
4. Pelvic floor dysfunction disease: Perform laparoscopic pelvic floor reconstruction surgery. To
5. Abnormal development of reproductive organs; artificial vaginoplasty, etc.
6. Accessory mass during pregnancy.
7. Other diseases that require removal of the uterus and/or accessories.

(3) Absolute contraindications
1. Severe heart and cerebrovascular diseases and pulmonary insufficiency.
2. Severe coagulation dysfunction and blood disease.
3. Diaphragmatic hernia.
(4) Relative contraindications
1. Extensive adhesions in the pelvic and abdominal cavity.
2. Huge attachment masses.
3. Intramuscular uterine fibroids are large in size (diameter ≥10cm) or large in number (≥4) and require preservation of the uterus
4. Late or widely metastatic gynecological malignant tumors.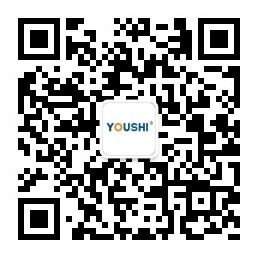 COPYRIGHT © 2022 Tonglu Youshi Medical Instrument Co., Ltd ALL RIGHTS RESERVED. SEO