Welcome to the official website of Tonglu Youshi Medical Equipment Co., Ltd
Development Plan
---

The first stage
From 2005 to 2010 is the initial stage of enterprise culture: hard work starts. Because the enterprise has just been established and is located in the countryside, it can not recruit talents. It mainly relies on pure manual work, and there are no large orders. What's more, it depends on the personality charm and professionalism of the management to lead all employees to start from small list and processing for other enterprises, and pay close attention to product quality step by step, The company has been constantly developing sales channels, attracting the attention and praise of the industry. Nanpu's spirit is focused on Youshi people. At the same time, it also promotes the enterprise to start a successful business under difficult conditions. At this time, it reflects the spirit of struggle, diligence and integrity of Youshi people.

The second stage
From 2010 to 2015 is the period of survival and growth: seize the opportunity, rapid development, due to the emphasis on quality, honesty, the company's business volume is growing, the original 500 square meters of building has not adapted to the company's development, in 2010 the company moved to the overall 4000 square meters of zhangqingtang road rental plant, due to close to the county, the number of employees and management has increased significantly, Management and business have been improved. In that year, it realized an output value of more than 7 million yuan and became a local star enterprise.

The third stage
From 2015 to now is a period of development and growth: to move into the new factory as an opportunity, to technological innovation as the focus, enhance brand strength, promote development. The company adheres to the concept of inheritance and innovation, uses its own technology, collects experts' opinions, continuously develops new products, introduces advanced equipment such as CNC machining center, centering edging machine, centering gluing machine, Shaw brin lathe, introduces management team, and introduces advanced management methods such as excellent performance and 6S management, Make the personal spirit and personality charm of the management gradually develop into the value orientation of all employees to the company, and gradually establish the determination of "becoming the best minimally invasive medical device expert in China, leading the domestic brand to the world"; So far, the company has basically formed a corporate culture with distinctive characteristics of Youshi.
Development planning
利用公司雄厚的研发基础,进行新产品研发及技术创新,争取国家政策资金的支持;充分利用质量优势、品牌优势和渠道优势,扩大产能,抢占国内市场,同时拓展欧美市场;采用市场渗透战略,扩大市场份额;加强供应链上下单位的合作;巩固和扩大桐庐优视的核心竞争力,加大新产品开发力度,不断提升企业研发水平和生产技术水平,使公司成为同行业的标杆。并在此基础上,实现公司营业收入、税后利润和职工收入有较大增长,为社会创造最大价值。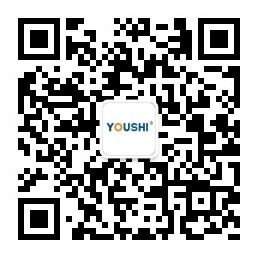 COPYRIGHT © 2022 Tonglu Youshi Medical Instrument Co., Ltd ALL RIGHTS RESERVED. SEO