Welcome to the official website of Tonglu Youshi Medical Equipment Co., Ltd
YS398HD Medical Endoscope Camera System
Output pixels: 1920×1080 progressive scan, three-chip COMS technology Signal to noise ratio: >50dB Camera waterproof level: IPX7 Horizontal ultimate definition >1400 lines Color reproduction ability: ≥level four Minimum illumination: <3lx (lux) Video output: DVI, S-VIDEO, COMPOSITE VIEDO Shutter speed: Auto: 1/50s to 1500005 Working mode: 5 kinds Shutter closed state: 1/50s Image brightness enhancement: 3 levels adjustable White balance: automatic mode/manual mode
---
contact us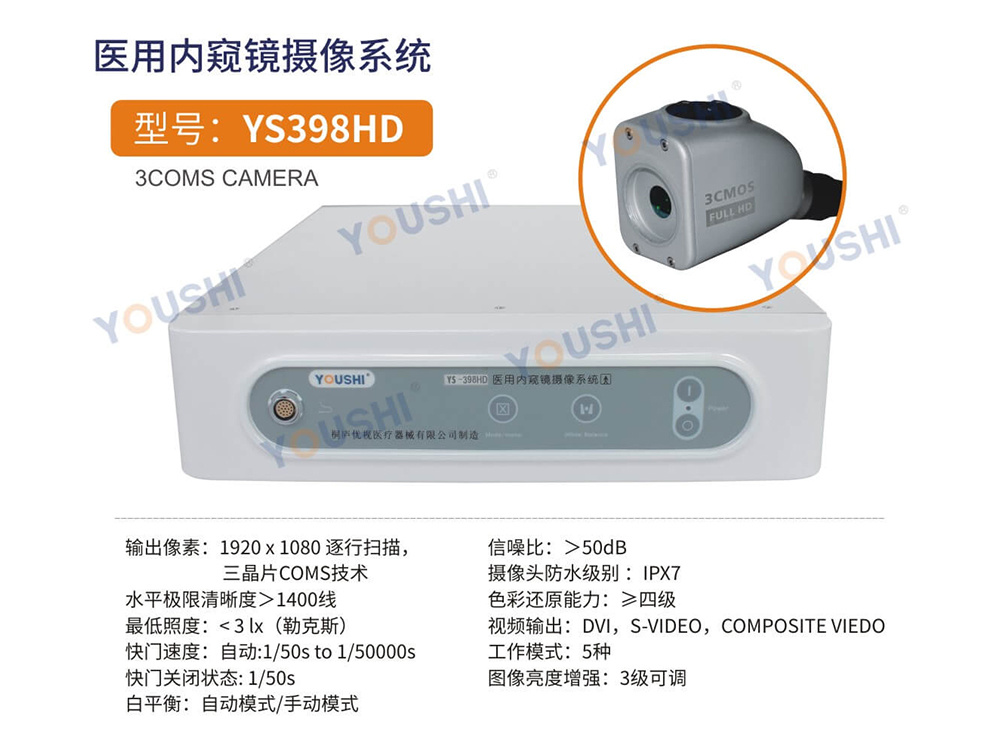 Features
Using advanced CMOS technology, 3*1/3 inch CMOS full HD image sensor, full screen horizontal resolution over 1400 lines.
Full digital high-definition image transmission, through sharpness adjustment, presents clearer details, and significantly improves the color performance of the screen.
Built-in black balance function: ABB (automatic black balance), effectively clear screen highlights
Color enhancement function: By changing the color of the image, you can see the image of the deeper part of the tissue, making the boundary between the diseased tissue and the normal tissue, making it easier to find the lesion.
Provides up to 2.5x digital zoom and image freezing functions, while having flip, mirror, and rotation functions.
Image brightness enhancement: Make the shadows brighter.
5 working modes, compatible with a variety of hard and soft lenses, and have a unique moiré reduction function in fiber lens work.
All functions can be realized by the buttons of the camera and can be controlled freely.
The host can add a USB interface, plug in a U disk, mobile hard disk to achieve 1080p high-definition picture capture, and 50 frames per second full high-definition dynamic recording function.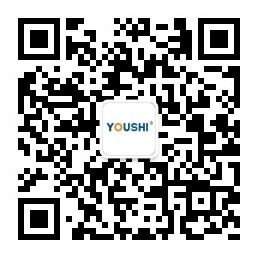 COPYRIGHT © 2022 Tonglu Youshi Medical Instrument Co., Ltd ALL RIGHTS RESERVED. SEO