Welcome to the official website of Tonglu Youshi Medical Equipment Co., Ltd
---
The EU's import of medical dressings in my country is on the rise
---
The European Union is my country's largest export market for medical dressings. In 2010, the EU medical dressing import market reached US$1.551 billion, an increase of 6.8% compared with US$1.453 billion in 2009; compared with the average annual growth rate of more than 10% of imports before 2009, it has shown a significant increase in the past two years. A recovery growth trend, but it has not yet reached the level of growth before the financial crisis.
my country is the second largest source of imports for EU medical dressings after the United States. In 2010, the European Union's imports of medical dressings from the United States were US$522 million, a year-on-year decrease of 1.5%; while the relevant imports to my country were US$462 million, which was an increase of 18.14% compared with US$391 million in 2009, which was a far higher level. The overall growth rate of imports of medical dressings in the European Union. The proportion of Chinese medical dressing products in the EU medical dressing import market increased from 21.97% in 2006 to 29.79% in 2010-an increase of nearly 8% in 5 years. The market share of medical dressing products in the United States has been declining year by year, from 43.04% in 2006 to 33.66% in 2010. Affected by the financial crisis, the EU people's consumer attitudes have changed and they are more sensitive to product prices. According to this growth rate, in the next 1-2 years, my country is expected to surpass the United States and become the EU's largest source of imports for medical dressings.
The European Union's imports of low-end medical dressings increase steadily
The EU's import demand for cotton wool, gauze and bandages (customs code 300590) has shown a steady growth trend. From 2006 to 2010, the average annual compound growth rate of imports of these products was 9.08%. In 2010, related imports reached 666 million US dollars, accounting for 42.94% of the EU's total imports of medical dressings during the same period. my country's competitive advantages of this type of product are obvious. In 2010, its share of the EU cotton wool, gauze, and bandage imports reached 52.94%, accounting for half of the country. In addition, my country's first aid kits and medicine packs account for 85.41% of the EU's import market of similar products, occupying an absolute advantage.
In the EU import market of sterile surgical catgut, kelp, hemostatic materials and adhesive dressings, European and American products have more prominent advantages, and Chinese products account for a relatively small share. However, in the five years from 2006 to 2010, my country's adhesive dressing products accounted for an increase of 10.43% in the EU's import market of similar products. Therefore, in the future, my country's products of this type are expected to win a larger market space in the EU. The market for sterile surgical catgut and kelp products is almost monopolized by the United States and Switzerland, and these two countries have a combined market share of 85%.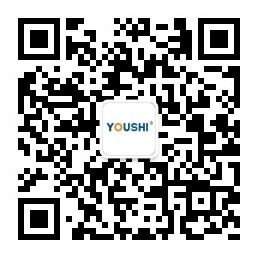 COPYRIGHT © 2022 Tonglu Youshi Medical Instrument Co., Ltd ALL RIGHTS RESERVED. SEO