Welcome to the official website of Tonglu Youshi Medical Equipment Co., Ltd
---
Usee creates another great achievement! "High Definition Rigid Abdominal Endoscope" standard becomes "Made in Zhejiang" standard
---
On November 30, 018, the Zhejiang Brand Building Federation issued the "Notice on Approving and Issuing the "Made in Zhejiang" Standard "High Definition Rigid Abdominal Endoscope" through "Zhejiang Pinlian Standard Issue [2018] Document No. 524" (below (Referred to as "standard"), approved the "High Definition Rigid Abdominal Endoscope" standard drafted by Tonglu Youshi Medical Devices Co., Ltd. as the "Made in Zhejiang" standard, and it will be implemented on December 31, 2018. The standard number is T /ZZB0820-2018.
Tonglu Youshi Medical Equipment Co., Ltd. is the first enterprise in Tonglu County that officially represents Zhejiang to release the "High Definition Rigid Abdominal Endoscope" "Made in Zhejiang" team standard.
"Made in Zhejiang" is based on "regional brand, advanced standards, market certification, international recognition" as the core, and "standard + certification" as the means, integrating quality, technology, service, and credibility, representing the advanced region of Zhejiang manufacturing industry The brand image logo is the "benchmark" and "leader" of Zhejiang manufacturing industry, and the "synonym" of high quality and high level.
The issuance of this standard is another affirmation of Usee, which shows that Usee's product technical indicators have reached the domestic first-class and international advanced level. It is a high affirmation of the company's continuous independent innovation ability, independent intellectual property rights of the core product technology, and the company's participation in social activities and social responsibilities.
At the same time, the creation of "Made in Zhejiang" brand products by Ushi is an important measure and way to implement an innovation-driven development strategy, promote quality and efficiency improvements, and promote the development of enterprises and industries, vigorously improve the company's internal management level, and lead the company's internal management to the international advanced ranks. .
To this end, Ushi will continue to improve product quality and persist in technological innovation, and use the "craftsman spirit" to create a new level of Ushi brand.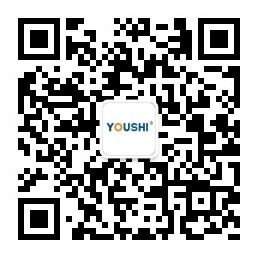 COPYRIGHT © 2022 Tonglu Youshi Medical Instrument Co., Ltd ALL RIGHTS RESERVED. SEO