Welcome to the official website of Tonglu Youshi Medical Equipment Co., Ltd
---
The top ten most black-tech medical devices in the world in 2018
---
1. Bionic vision implant
Bionic eye implants will soon help us restore our vision, this is no longer science fiction. By placing a photosensitive implant under the retina, it can detect and send the correct signal to the brain so that the blind can see the world.
2. Bioprinting
It is already a reality to use 3D printing to create human tissues. Although simple models of single-layer skin are already in use, many people are working hard to use bioprinting technology to regenerate human organs.
3. Artificial Heart
Heart failure is a fatal disease that affects more than 40 million people in the world. The heart cannot regenerate, and there are not enough organ donors to meet the huge demand. This problem can be solved by creating a new artificial heart.
4. Bionic surgical sealant
Mother Nature is wise, and surgeons are paying more and more attention to the recovery of patients after surgery. The correct suture of wounds after surgery is essential for recovery, and scientists are using biology to improve the performance of surgical sealants.
5. Stroke Sensor
Stroke is one of the biggest causes of death in the world, and survivors may suffer severe brain damage. However, this means that doctors often have to treat without knowing the exact nature of the blood clot that caused the stroke.
6. Diabetes wireless care
Diabetics need to constantly monitor their blood sugar levels. A French company called Cellnovo is developing a wireless diabetes management system that can monitor blood sugar levels and allow patients to control insulin pumps through a mobile touch screen. A clinical study showed that this system can reduce hypoglycemia events by 29% in adults and 39% in adolescents, respectively.
7. Stem cell gun
Although it is called a gun, this device is used for healing. The stem cell gun developed by Renovacare can distribute a solution of stem cells to burns or wounds to accelerate skin healing. The stem cells come from the patient's own skin and are evenly placed on the injured area, which seems to produce much better results than conventional skin grafts.
8. Spinal cord regeneration implants
Because the human body cannot regenerate damaged nerves naturally, spinal cord injury can lead to severe and permanent disability. A Swedish company called BioArctic is trying to use a biodegradable medical device to stimulate nerve regeneration to change this situation.
9. Anti-allergy patch
The French company DBV Technologies is developing a technology to provide allergy immunotherapy through skin patches. Over time, the patch releases allergens, allowing the immune system to adapt to them and desensitizing the patient to allergens.
10. Brain-computer interaction
We have all heard of virtual reality in the video game space, but the same technology can have a huge impact in medicine. The Swiss company GTX is developing a brain implant capable of restoring the movement of paralyzed patients.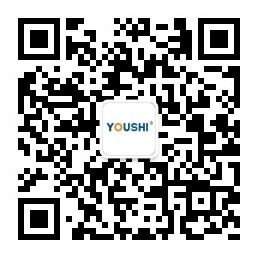 COPYRIGHT © 2022 Tonglu Youshi Medical Instrument Co., Ltd ALL RIGHTS RESERVED. SEO